DevSquad received a jolting phone call on Tuesday Dec 11th. One that helped us fully realize the importance of our development process and one that affirmed our relationship-driven foundation with our clients.
Although this call was not unlike a typical phone call we'd receive from any other business who needs a new or superior dev team, the call brought with it a cognizance of a sad reality in the tech world: in tech, as in business, everything is flux. And although our metrics can help us predict the future and budgets can help us stay out of trouble, nothing is set in stone. Not even multi-million dollar businesses.
What Happened to Appster
This caller wanted our services. Which is awesome but... here are the scales with which our reaction was weighed…
On one hand, we gained a new client and a new opportunity to build something amazing. But, on the other hand, we were rescuing a project from another dev company who had just shut down their business (and who, as it turns out, DevSquad had admired for years).
So, instead of properly celebrating for a new project, a somber awareness descended over our office.
Project rescue situations are not altogether uncommon. But, in this case, our caller didn't need us because freelancers had bailed on a project, or because they'd lost a senior developer, or even because their team had just fallen behind. No, not today; our caller found DevSquad because Appster, the iconic development hub, had just ceased operations.
Appster is the Next Apple
Just this year, Appster was on track to become a $100 million business. They had over 400 employees with offices on 4 continents, and their founders, Mark McDonald and Josiah Humphrey (who first landed at number 43 on BRW's Young Rich List in 2015 and remained on that list for 3 consecutive years), have been widely accepted as giants in the tech community.
Appster changed the app-building landscape, they helped build more than a dozen multi-million dollar startups, they were lauded by News Corp as "the next Apple" and, on Dec 6th, 2018, Appster voluntarily declared liquidation.
No matter how you read it, that's really sad news. But what exactly does it mean?
What is Business Liquidation?
Liquidation, sometimes called "panic selling," is usually a bad word in business. Whether or not it's is the smartest choice for any given company, liquidation often draws-up negative connotations. And, to be fair, it's easy to see why this move often perceived as a dark mark.
Liquidation usually happens when a company becomes unable to meet its obligations or, in other words, unable to pay their due debts. This is called insolvency. In liquidation, the company's operations halt and it's assets are sold and allocated to creditors and, when possible, to shareholders.
Ultimately, the company sacrifices itself to pay its debts to creditors. It's a sad event. And especially sad as liquidation also means that all employees of a liquidated business may lose wages and will certainly lose their jobs.
In the end, the loss of big business has a dramatic ripple effect that doesn't stop at founders and c-levels. When doors that big close, it affects everything.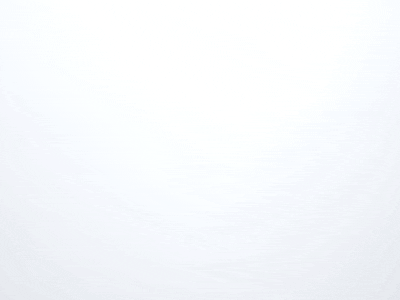 What the Appster Collapse Says About the Tech Industry
Although Appster pointed to several factors that contributed to their demise, namely a new Australian tax law that required retroactive payments which considerably depleted cash reserves (see mobileappdaily.com), there's some speculation that their shutdown can be linked to a downward trend in app-building.
Even Paul Vartelas of BK Taylor and Co Liquidators, the administrator appointed to manage Appster's liquidation process, sites a sharp decline in available projects as a primary cause of Appsters closure. Which begs the question, in a world where tech plays a role in nearly everything we do, why are we building fewer apps?
Is competition too fierce? The market too crowded? Are there too few players leading in too many categories? Is tech dev too expensive? Is consumer demand changing?
Ayush Jain, CEO of Remote Panda said in an article on medium.com:
The demand is down because there is no more incentive for new players to come in and build apps. Almost all of the top 30 apps on any Appstore have remained the same year on year … the economics does not work for people to build new apps because most verticals are now saturated and the chances of coming in the top 100 apps are like slim to none.
And, according to fortune.com and a 2016 ComScore App Report, there's evidence that the smartphone-using population in our country is showing marked disinterest in downloading new apps.
While these things don't necessarily point to a technical devolution, in conjunction with the fall of Appster, they do support claims that the mobile app industry is suffering. And that might not bode well for the greater tech economy.
Wrap Up
What does all this have to do with DevSquad's development approach and an unexpected affirmation of our relationship-driven business?
Well, the simplest explanation is that we don't do projects. We build products. We develop products, which is an ongoing commitment to our clients, to their success, and to the continued effectiveness of the products we build.
While we can't speak to all of the factors that contributed to Appster's shutdown, their reliance on new work, new apps, and new clients played a major role in their dramatic revenue loss and ultimately their liquidation.
We're stunned and saddened to see Appster close their doors, and we'll remember their story as craft our own future, one rooted in product development, not projects.
Please tell us your own story. Share your thoughts and questions in the comments below.